ParentsTogether is a source for all kinds of resources to help families get out and vote—and to inspire their friends, family and neighbors to do the same! The following activities will help get your family ready for Election Day, and teach your kids a little about the process along the way.
#ChalkTheVote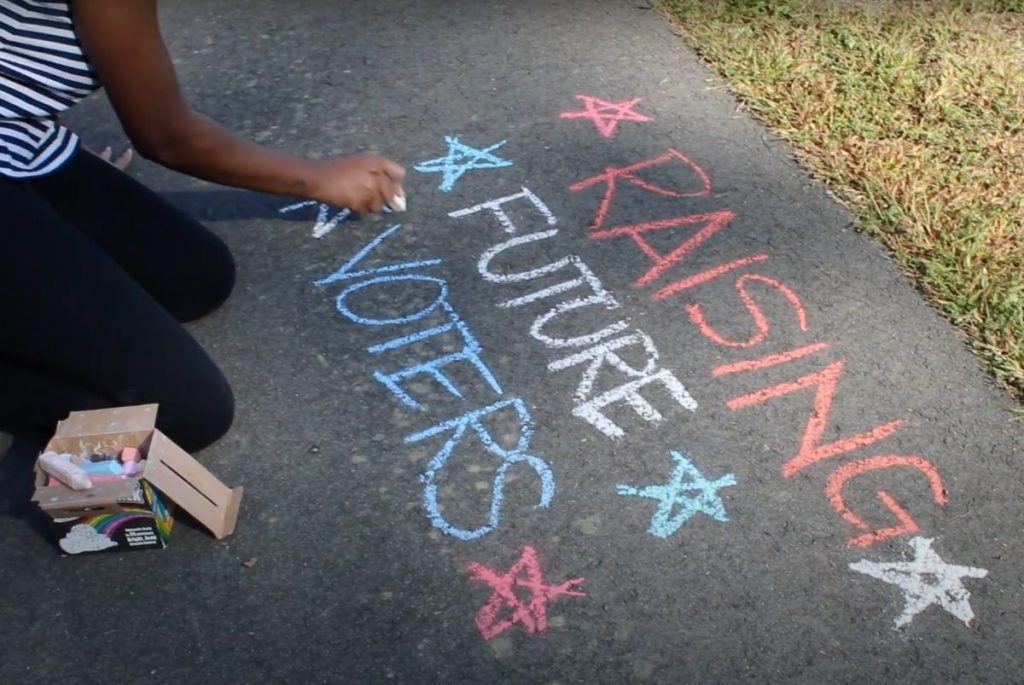 Kids win when parents vote, so starting on Sunday, October 18th, and continuing through Election Day, families are invited to participate in this country-wide event in order to inspire their communities to vote. Hundreds of families have already started the movement—check out their awesome #ChalkTheVote progress in the video below. Then read more for some chalk art inspiration and to find out how to get involved!
#DearKids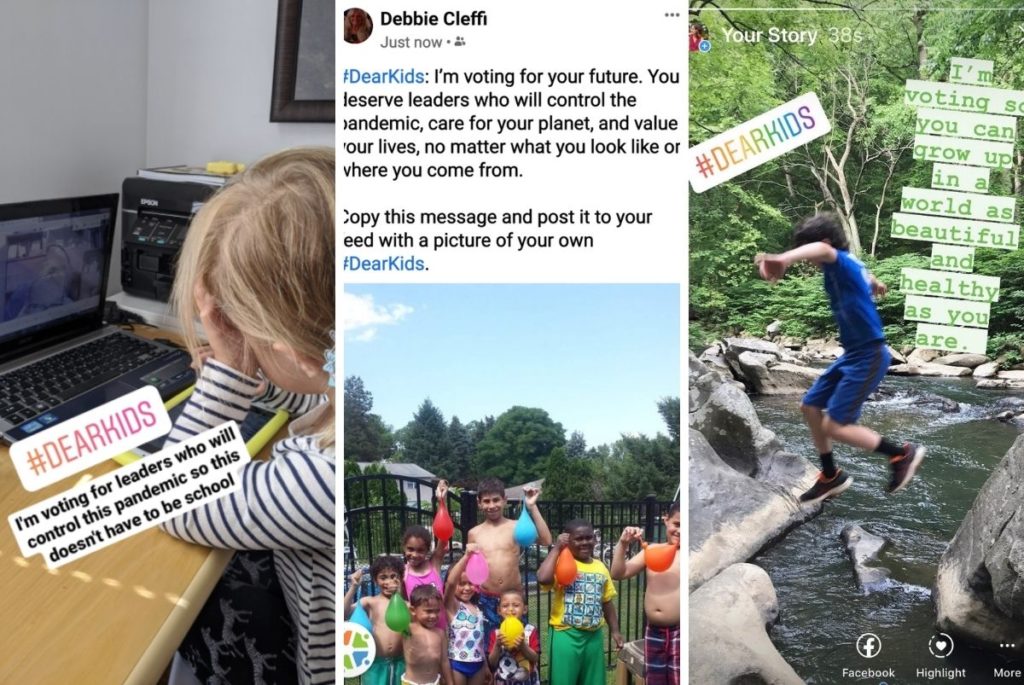 Voting is one of the most powerful ways we can show kids that we love them. Parents across the country are doing exactly that by sharing #DearKids posts on social media, to spread the message that voting is essential to our kids' futures. It only takes 2 minutes, and you get to show off the cute kids in your life! Check out the video below for some examples. Here's how to get involved.
Share your voting selfies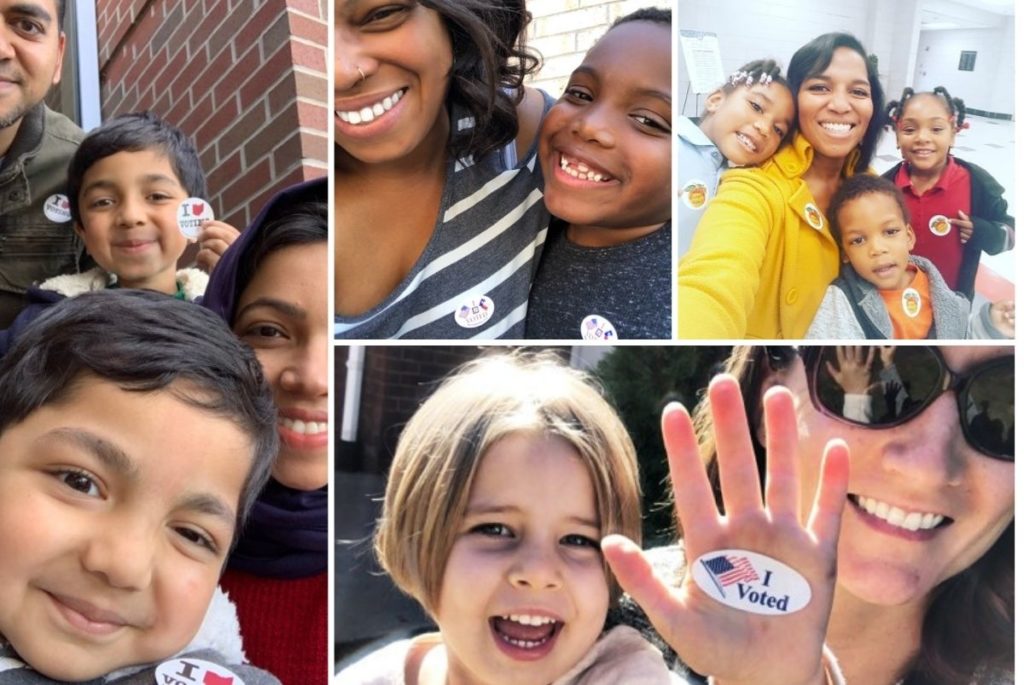 We love to see the whole family get involved when it's time to vote! Take a selfie with your whole voting squad, featuring your "I voted" sticker, your mail-in ballot envelope, or any other voting memorabilia you want to share. Tag @parentstogether on Instagram or @parentstogetherorg on Facebook for a chance to be featured on our page!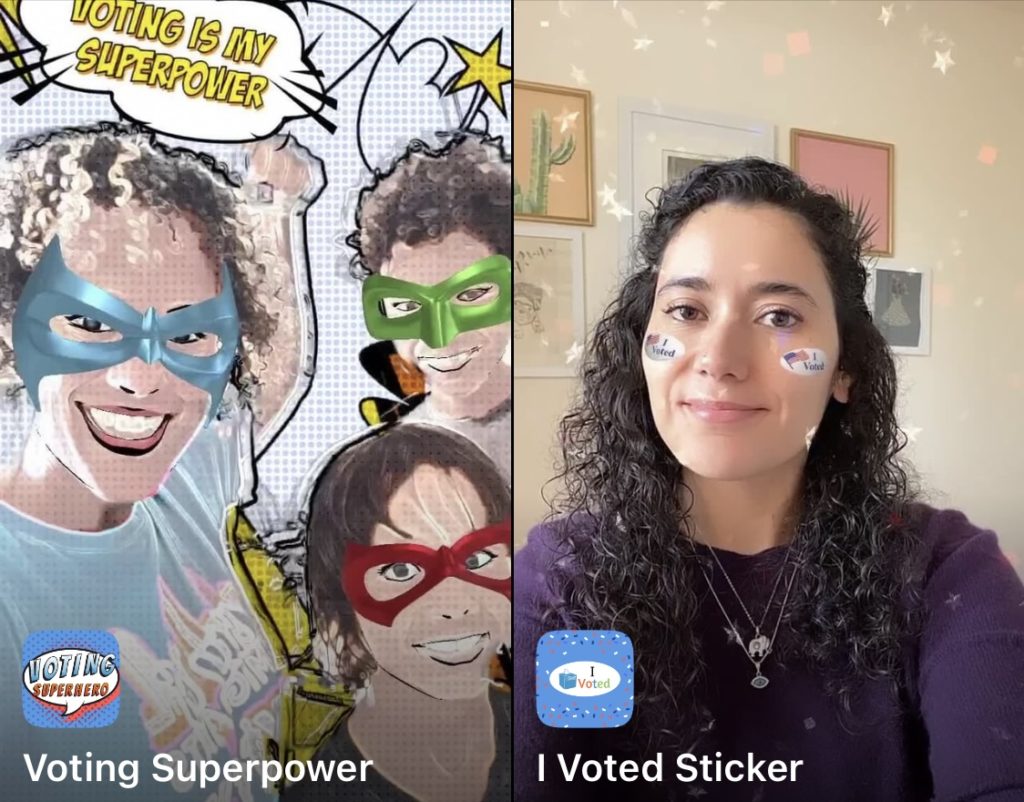 We've also created some awesome AR effects (which is just the technical term for FUN FILTERS) to use on Instagram to bring some extra dazzle to your voting pics on social media. Whether you choose to wear "I voted" stickers and shower yourself with patriotic digital glitter or transform yourself (and your kids!) into voting superheroes, be sure to tag us so we can see your post and share it to inspire other parents.
Make a voting plan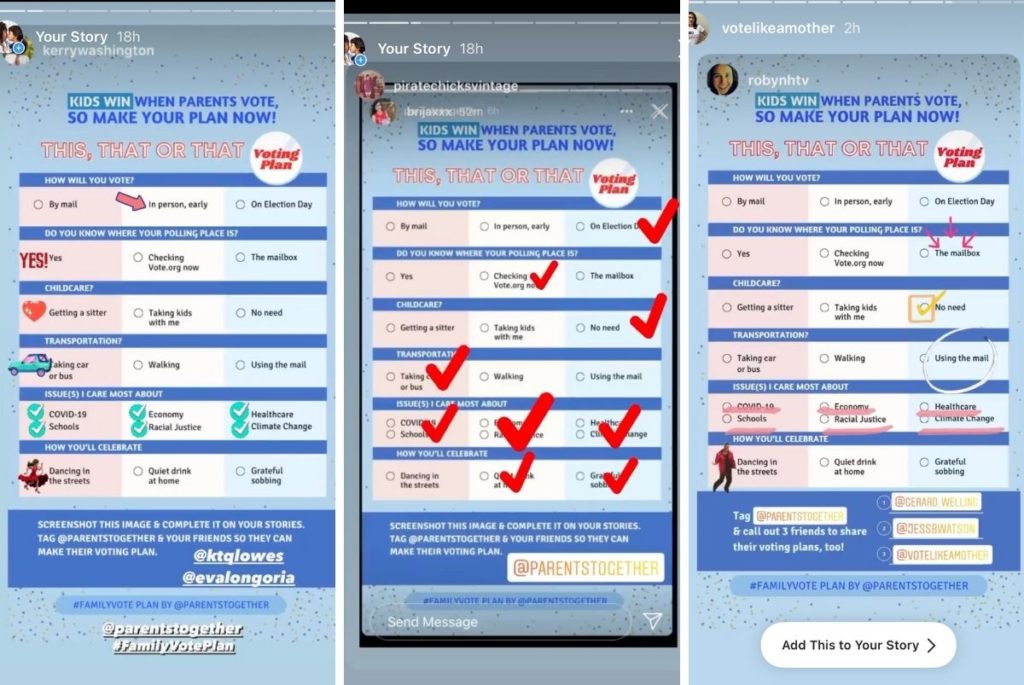 With so many options this year, it's important to know exactly how and when you're going to vote. Our helpful template can help you get organized when it comes to voting. It's proven that making a plan makes it more likely you'll vote—and sharing your plan makes it more likely your friends will vote, too!
Voter education
We believe it's important to be an informed voter. The resources below are designed to help parents and kids alike learn more about the electoral process and about why voting is so important. Be sure to share them with your friends and family!