Motherhood is one of the best, most rewarding and fulfilling jobs on Earth. Children are full of charming innocence, laughter, and unconditional love (OK sure, sometimes at 3 am, but still!). They offer us fascinating insights into ourselves. Parenthood gives us opportunities to grow as people, to connect and love in ways we never thought possible, and make the world a better place.
Our days are sprinkled with joy, pride, and hope for the future.
Motherhood is also the toughest job, sometimes crushing and often exhausting. We work hard all year to keep our families safe, healthy, and thriving. Sometimes those efforts are acknowledged, but a huge amount of the parenting load is invisible, made up of countless tasks that have to be done even though no one notices. All this is done while society calls us "superheroes" but too often stops short of giving us any meaningful support.
Our days are also sprinkled with stress, pressures, and worries about the future.
We further want to acknowledge that Mother's Day can be hard for other reasons, be that loss of a child, loss of a parent, a tricky parent/child relationship, or some other factor.
However you're feeling this Mother's Day—overjoyed, proud, celebrated, sad, numb, forgotten, just plain tired, grateful, or something in between—our family at ParentsTogether wanted to say…
WE SEE YOU. You are doing an amazing job, and you definitely deserve some love and pampering!!!
To show our appreciation to moms and mother figures everywhere, we've put together a collection of fun FREE gifts! Thank you so much for joining ParentsTogether on this journey of learning how to be the best parents we can be, laughing at all the absurdities of parenthood, and taking important action to make the world a better place for ALL kids along the way!
Simply scroll, or click below:
A self care "spinner video"
Moms are notorious for skimping on self care, but what you've heard is true—taking care of yourself is a critical part of being there for your kids. As they say, only once your own cup is full can you fill others' cups, so take time every day to nurture your own physical and mental health.
Sound easier said than done?
Your time is short, but you can do one of the activities in this video in just a few minutes, no matter where you are! While the video plays, take a screenshot or hit pause to see which fun, relaxing, or rejuvenating self care activity is in your future, mama.
A playlist of mom-songs
Let this Spotify playlist our staff made just for you serenade you with appreciation and acknowledgement of the power of motherhood in all our lives!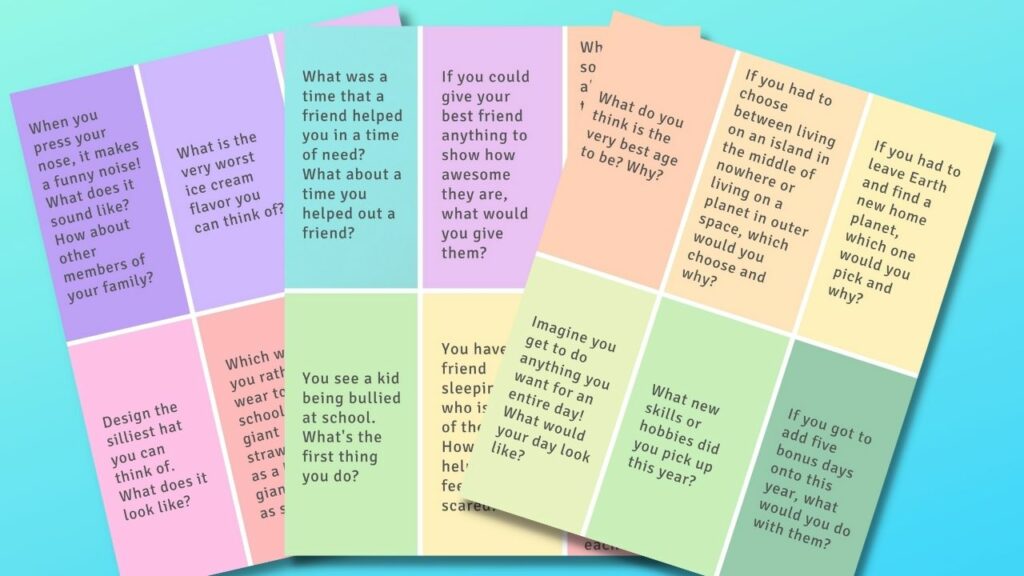 Looking for a fun, simple way to feel closer to your kids? We've compiled some of our most popular questions for kids and put them on cards you can keep on hand whenever you want to connect or encourage your child to open up. What a great way to bond, on Mother's Day and beyond! With categories like creative thinking, mental health, social/emotional development, and Would You Rather, these questions are perfect for dinner conversations, entertaining kids during long waits and car rides, checking in after school, or any time!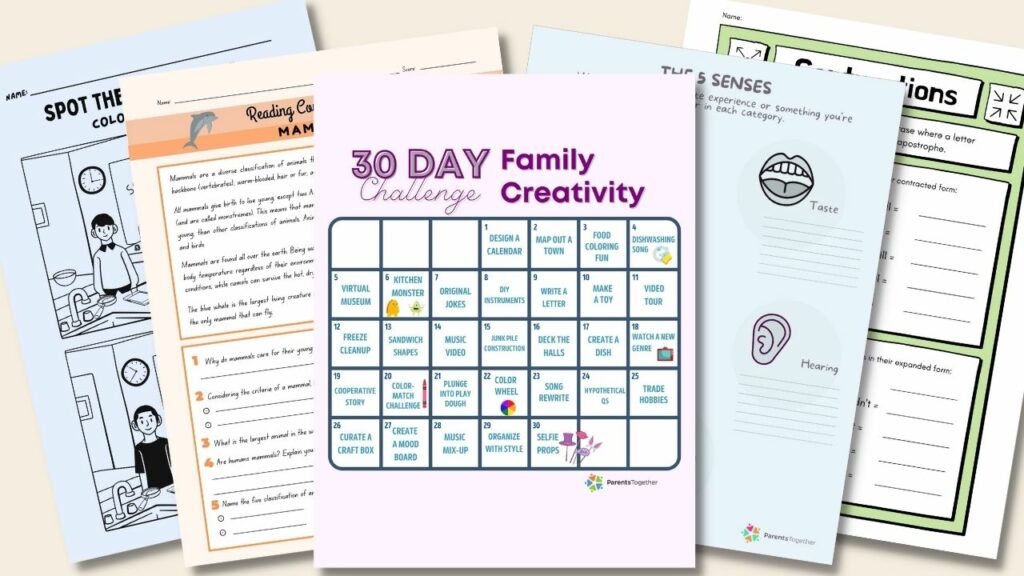 Keep your kids happily occupied (and learning!) with these activities for kids of all ages! Set them loose with photo scavenger hunts, mental health boosting exercises, fun worksheets and engaging coloring pages—and then use that time to scroll back up and take another few spins through our self care video!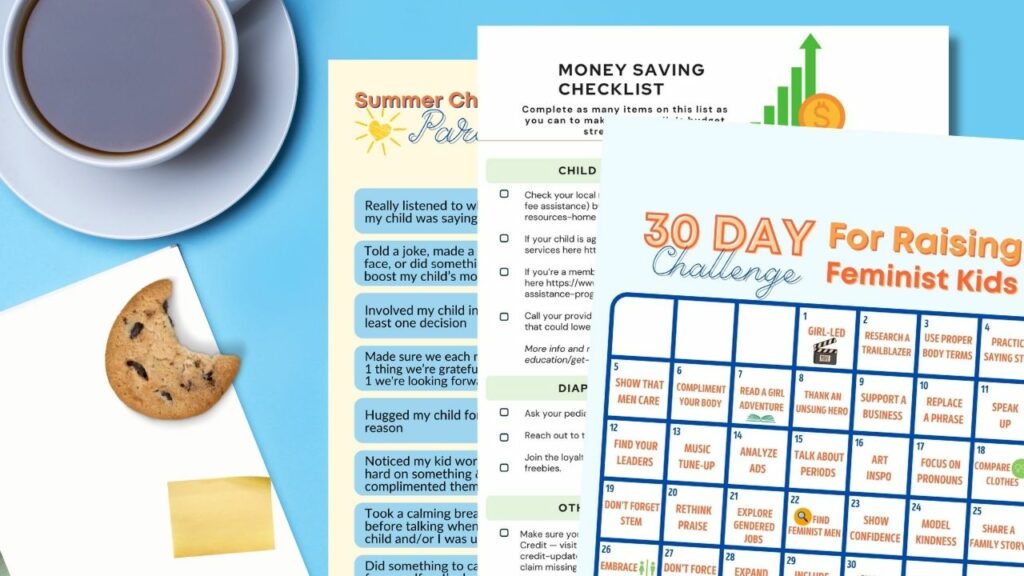 Moms can use all the support we can get, so ParentsTogether has collected some parenting resources to help. From scripts for talking to kids about tough topics, mental health supports, budget planning worksheets, fun challenges for raising kids who do good in the world, and even a chore chart that'll probably surprise you, you're sure to find something here to simplify your life as a mom.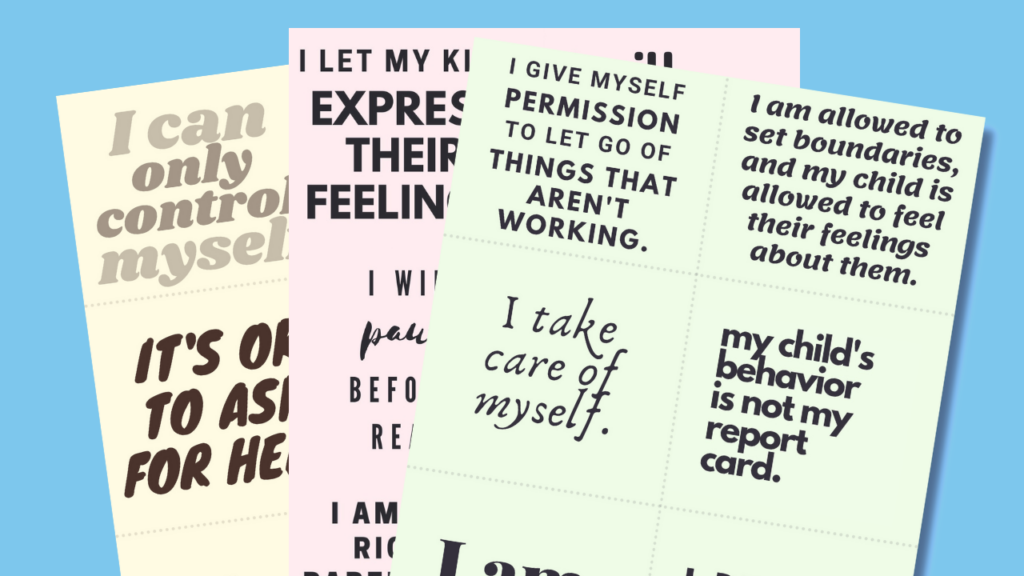 Just about the only time parents don't mind repeating themselves is when it comes to parenting mantras—positive sayings that help keep you focused on what matters, and help you remember that YOU'RE DOING A GREAT JOB! Parenting is tough—make your coping skills stronger by printing these mantras out, displaying them where you'll see them often, and repeating them to yourself when you need a boost.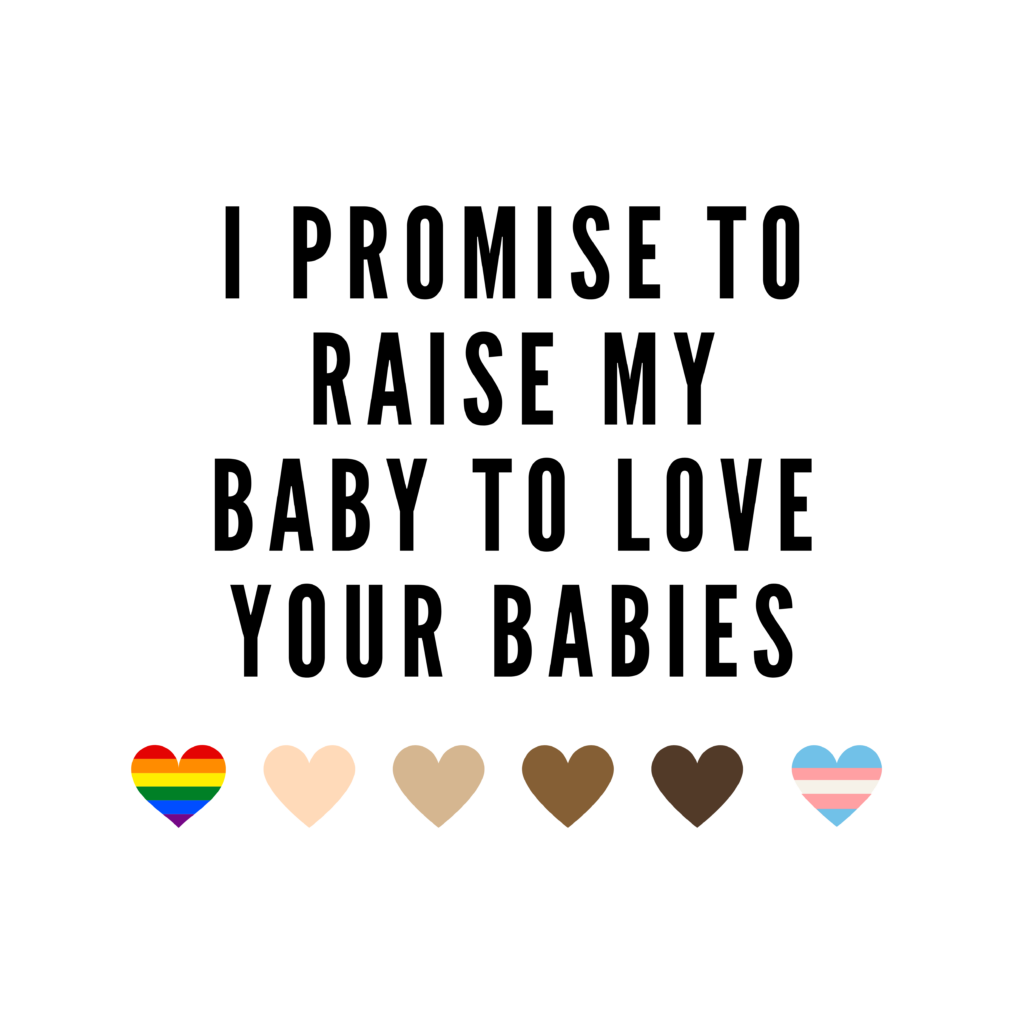 Our ever-popular "parenting promise" design is ready for display! Just print this PDF out (using cardstock is recommended) and it's ready to frame or simply hang up on the fridge for a beautiful daily reminder of one of our core parenting values—because we know it's one of yours, too!
Here's hoping that you get whatever else your heart might need this year on Mother's Day.
Thanks again so much for being here with us throughout the year! Please reach out to us via email at [email protected] or DM us on Instagram @parentstogether if you have questions or suggestions for content that would be helpful for your family. And please consider making a donation to our organization if you're able. We're all in this together—and we're so grateful that you're here. Happy Mother's Day!