Photo scavenger hunts are a great way to keep kids (and their creativity!) occupied, but they're also a fun way to connect as a family. Here's how:
Print off the checklist(s) for the photo scavenger hunt(s) you'd like to do (see below). Give one to each person or team that's participating.
Find things that match each prompt on the list—take a photo of each one and check it off.
Meet back up after everyone has finished and compare the photos you took!
That's one of the most fun parts—you can really learn a lot about your kids from the discussions these scavenger hunts inspire. Not only will everyone have stories about finding their photos, but it's always interesting to see the variety of images you get in response to a simple photo prompt. Here are a few other tips to tailor the experience to your own family:
You can take your time, or make it a race to see who finishes the hunt fastest.
Younger kids can benefit from being on a team with an older child or adult, but if you have an old device they can use they'll still love taking their own photos. Pre-readers can help with the list too, as each item is also represented with an illustration.
Use some of the themes of our hunts to spark discussions about specific issues, like toxic friendships or self esteem, with older kids.
Ask kids questions about the images they chose, such as:

"This prompt was 'something that makes you feel good.' What made you decide to take a picture of your blanket? In what ways does it make you feel good?"
"I love that you picked Grandma's sweater as 'a gift.' What memories do you have of her giving it to you?"
"The tree you took a picture of IS very tall, but it's shorter than me. Do you think I would pick that as my 'something very tall'? Why not?"

Add "free" spaces to the lists where you can add your own prompts.
These hunts also make great games for kids' parties, or just to give your kids something to do when you hear the dreaded, "I'm bored!"
Ready to start? Find photo scavenger hunt checklists covering a variety of topics below. We're adding more each month!
If you'd like to support ParentsTogether—a nonprofit where we work every day to provide news, resources, and info to help all families thrive—please consider making a donation. Thank you!
---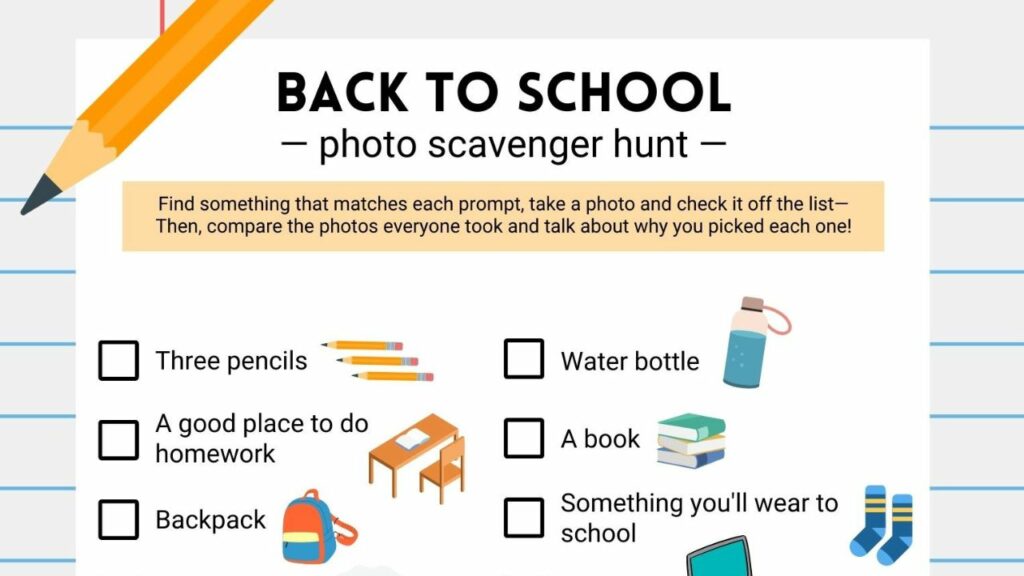 Photo Scavenger Hunt—Back to School
Get into the back-to-school spirit as you find prompts covering everything your kids need for the classroom—including their own big smile!
---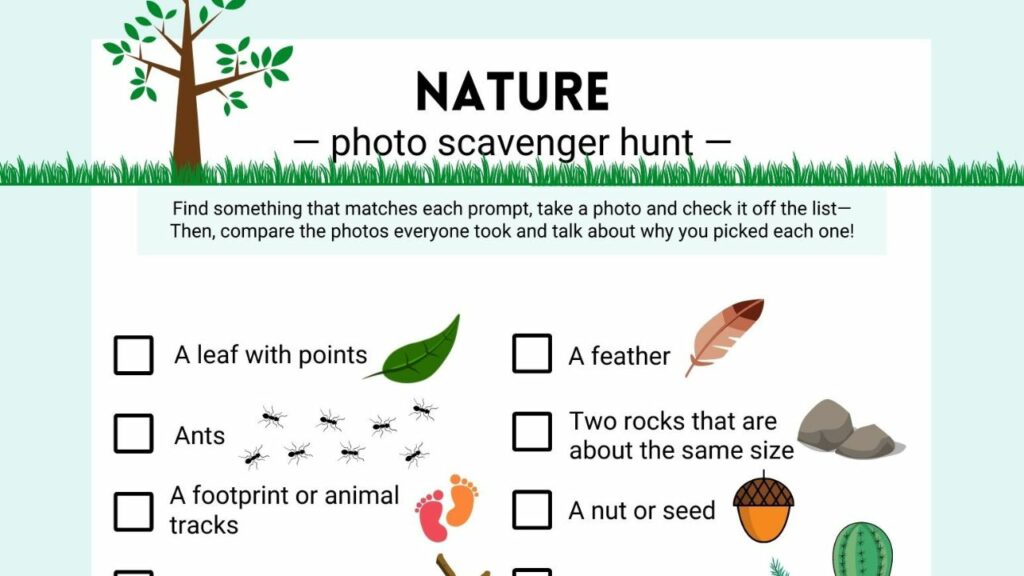 Photo Scavenger Hunt—Nature
Get outdoors and take advantage of the warm days of summer by exploring nature! Whether you live in a high-rise city apartment or in a cabin right next to a national forest, your kiddos will love finding pics to take of each fun prompt.
---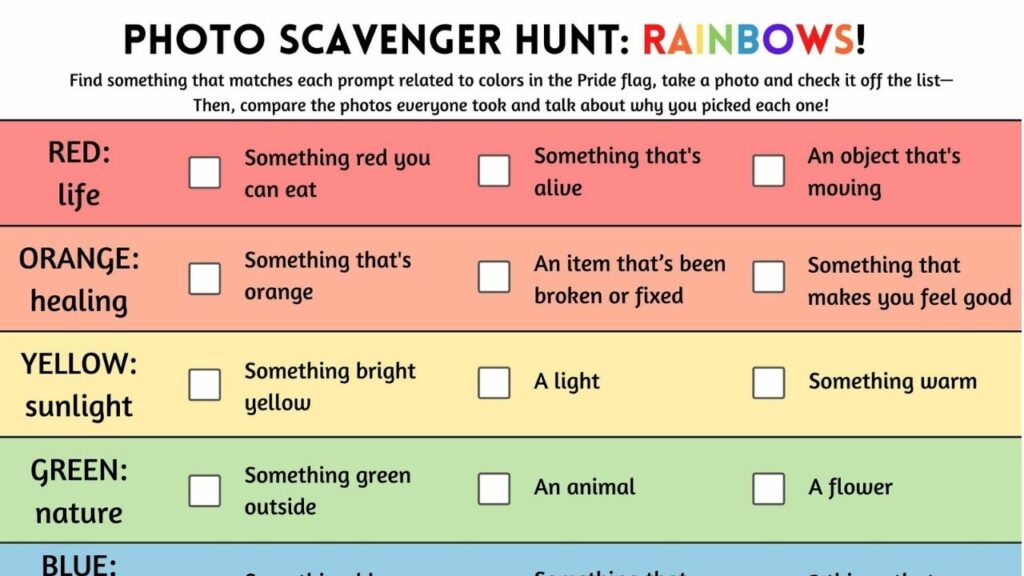 ---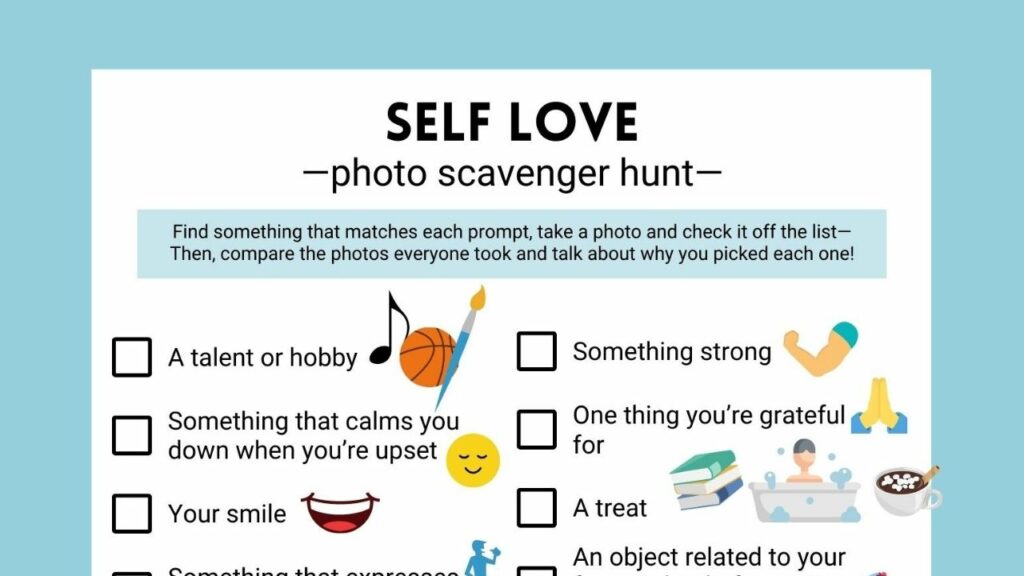 Photo Scavenger Hunt—Self Love
Help kids notice what makes them awesome and unique, think more about the coping strategies that help them feel better when they're feeling not-so-good, and really lean into self love with this fun activity!
---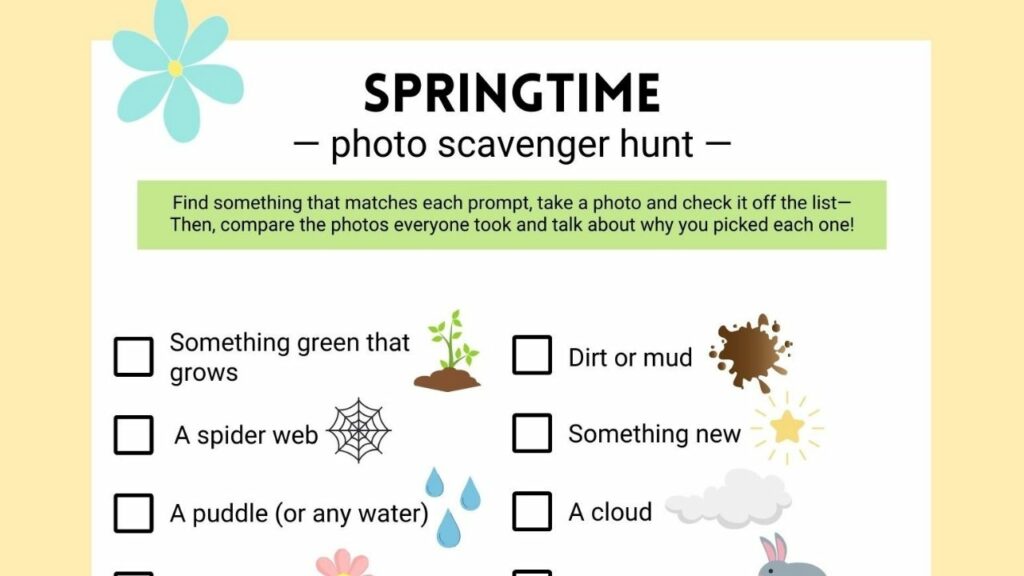 ---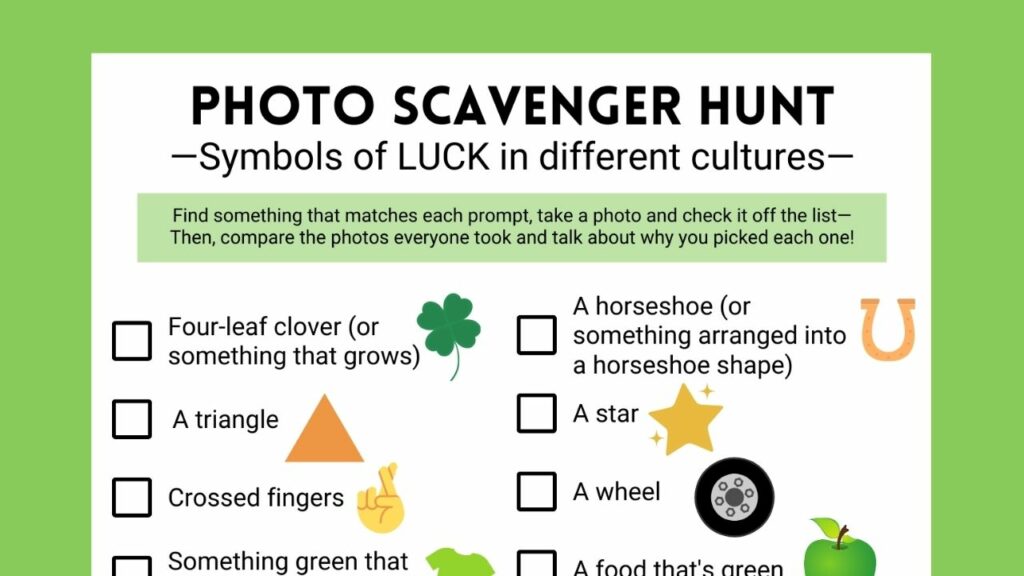 ---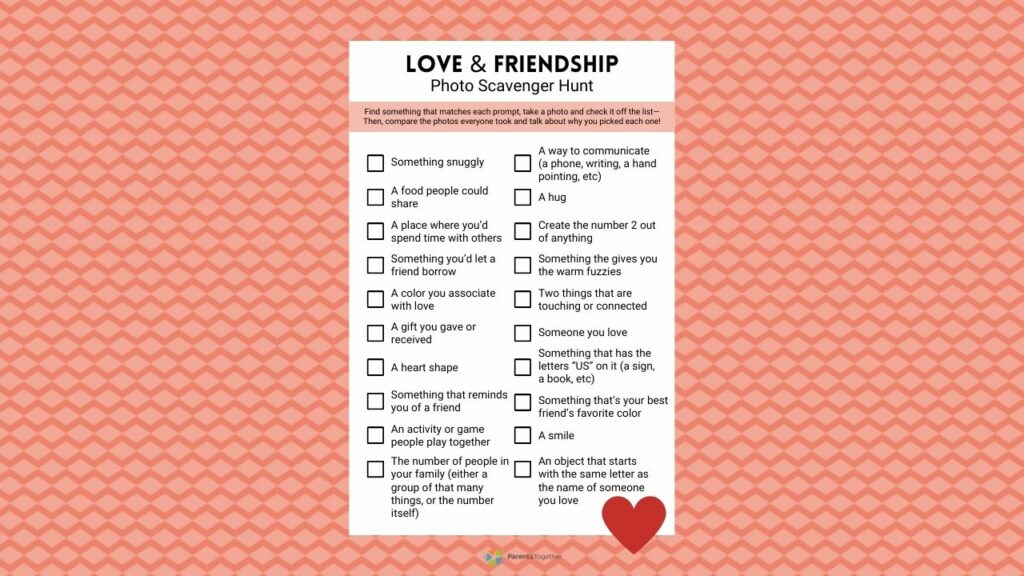 This scavenger hunt is a great way to connect with your kids. Want even more connection? Try our 30-Day Family Friendship Challenge for 30 fun activities that'll get you and your kids thinking about, appreciating, and nurturing all the important relationships in your lives!
---