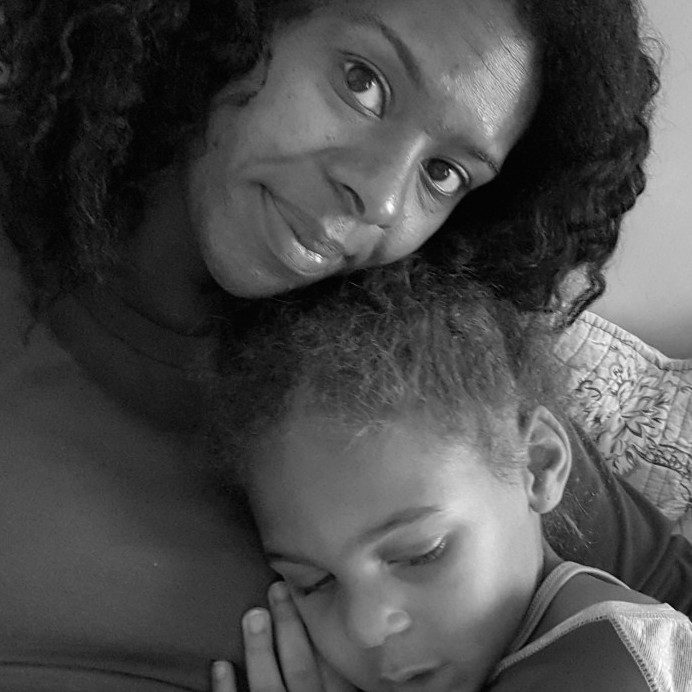 Dana Dudley
Treasurer
I was one of the first in my circle of friends to embark on the parenting journey.  Once my bundle of joy arrived, I realized how difficult parenting a newborn could be with my mother and other close family members over 600 miles away.  I felt overwhelmed and alone.  Fortunately and thankfully, I met another expectant mom during a pre-natal doctor's office visit and we kept in touch.  This chance meeting saved my life, and I didn't know it at the time.  We met weekly and eventually became a support system and resource of information sharing for one another.  The need for a trusted place for parents to turn to for support, resources, and to advocate for key issues is so important.
I bring over fifteen years of experience working in finance and accounting with both non-profit and for profit organizations.  Currently, I am the Managing Director for a not-for-profit Progressive organization. I began my career as a financial analyst with Thomson Financial and in 2007 became the Director of Operations and Finance for The Center for Progressive Leadership.
My partner and I live in Washington, DC with our 4 children.  When I am not chauffeuring my 3 sons to football practice or my daughter to ballet I enjoy running, yoga, and volunteering with my university alumni association.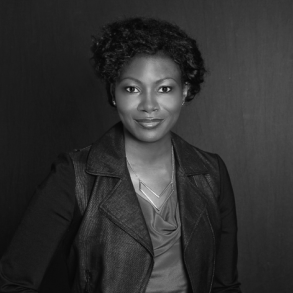 Diane Henry
Board Member
After founding a Manhattan based commercial real estate business and serving as President for 10 years, Diane Henry became a tech angel investor and start-up mentor. In addition to sourcing investments for her personal portfolio, she is an active contributor to the New York start-up community and a member of 37 Angels, a network of female angel investors empowering the next generation of visionary business leaders through seed investment. Diane is a native New Yorker and is passionate about funding scalable, tech enabled start-ups solving real world problems. Her portfolio includes early stage, fast growth companies with large markets, such as PartPic and Stylinity.
Diane serves as a panelist and start-up competition judge for organizations including the Kaufman Center, the Hatchery and the H3 Tech Conference in Puerto Rico. She has been featured in Forbes Companies to Watch, The Story Exchange, Crain's, Associated Press, Daily Finance, News On Women and Examiner.com.
She currently acts as a consultant and start up investment analyst for impact venture funds that provide early stage capital to companies making a positive social impact as well as a financial return.
Diane graduated from NYU's Gallatin school with the honor of delivering the student commencement address.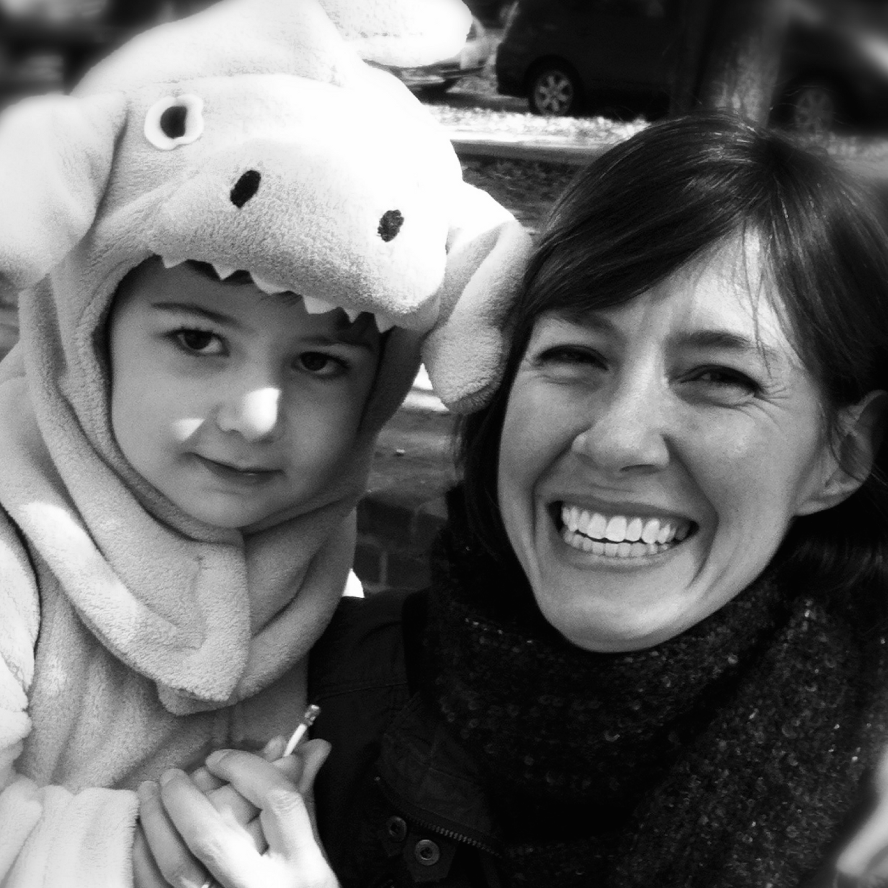 Bethany Robertson
President and Co-Director
One of the best things I did as a new parent was to join a local group of moms who have kids the same age as mine. Four years later, these eight amazing women have been my on-call support system, my go-to resource guide, and my confidantes. Turns out – being part of a supportive community makes the parenting load a whole lot lighter.
I believe in ParentsTogether because I know there are so many ways we can support one another through the joyful highs and occasional lows of raising our children, and I'm committed to helping strengthen communities of parents around the country.
I've worked as a social entrepreneur for 15 years, after starting my career as a student teacher in Detroit Public Schools and then working with the National Head Start Association and DC-based College Bound. In 2001, I launched the I Do Foundation – a national nonprofit that has helped hundreds of thousands of couples use their weddings as an opportunity to raise money for charity.
A Michigan native, I live in Washington, DC, with my partner and two kids under five. We live in an apartment building with several dear friends and family members who treat our kids like their own–which keeps me both sane and eternally grateful.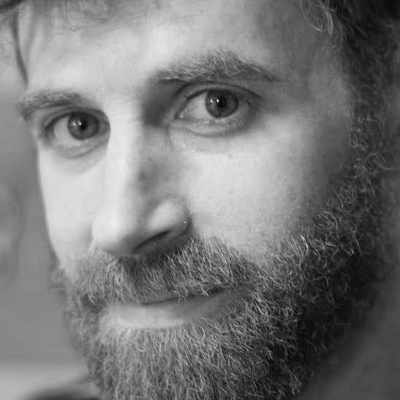 Justin Ruben
Co-Director
This past Halloween, my five-year-old daughter dressed as a zombie-fairie-princess.
It struck me that her costume captured the essence of being a parent—it feels magical, beautiful, scary, and, occasionally, like something's trying to eat your brain.
Parenting is not for the faint of heart. But one thing I've learned is that things always go better when I have help. And that I, in turn, can lighten the load for others. That's what ParentsTogether is about.
I've also found that lending a hand to other families–on our own block or around the world–is the best way I know to show my kids what it means to be human. That's another reason I'm so excited to be part of this effort.
Before ParentsTogether, I worked on issues like economic inequality, health care reform, climate change, and peace as the director of the national progressive group MoveOn.org. I began my work as an organizer with GreenCorps, did environmental justice work in California's Central Valley, and was a union organizer in my hometown of New Haven, Connecticut.
My partner, Autumn, and I are blessed to be raising two generally amazing, occasionally infuriating kids, and two often-infuriating, occasionally amazing dogs, in Brooklyn, NY.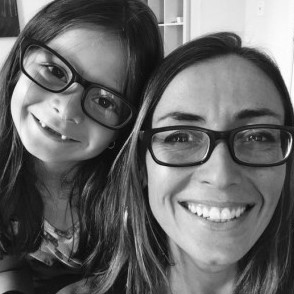 Eva Ruiz
Board Member
Whether as a student, teacher, researcher, policy advisor, and most recently, daycare center founder, I always believed I had a full grasp and understanding of the field of education. Then I had a daughter of my own "six and three-quarters" years ago and realized I didn't.
Now I do.
Education is my heart. Parents and parenting is my soul. As trite as it may sound, it really does take a village to raise a child, but finding that village is often filled with speed bumps, potholes, and detours. It is my hope and goal that ParentsTogether be a user friendly and accessible roadmap so that guardians, practitioners, advocates, policy makers, researchers, and providers can connect all these villages.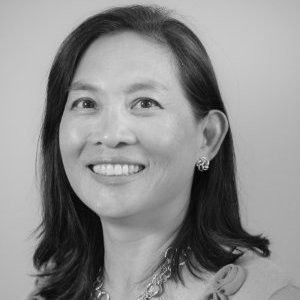 Diane Ty
Board Member
Diane Ty is an independent marketing strategy and business development consultant with a track record in product, service and program innovation in the nonprofit and corporate sectors. Her clients include the Global Social Enterprise Initiative at Georgetown University's McDonough School of Business, Service Year Alliance, and Generations United. She was Senior Vice President of Strategic Market Development at AARP, where she architected AARP's under age 50 initiative and was awarded in 2010 a Gold-level IDEA award (recognizes the best product innovations around the globe) in the design strategy category. Diane was Co-founder/President of YouthNoise, which she started for Save the Children while serving as Managing Director of its US Programs division. While there, she also developed the award-winning Ad Council mentoring campaign called "Do Good: Mentor A Child".
Prior to her nonprofit work, Diane worked as a marketing executive with American Express where she held numerous positions during her ten years there, including Director of Student Marketing and Vice President of Corporate Card Marketing. Diane holds a BA from Duke University and a MBA (Wharton) and MA in International Relations from the University of Pennsylvania where she was a fellow at the Lauder Institute. Diane is married and has three teenage children.