So far this year, 300 million students worldwide have been affected by coronavirus school closure decisions—in 22 countries and on three continents. In Hong Kong, schools have been closed for over a month already to help prevent the spread of COVID-19.
In the U.S., as of March 11, 1,561 schools have been closed in response to the coronavirus, affecting well over a million students in Washington, New York, California, Massachusetts, Pennsylvania, and other states. Some of the closed schools have already reopened, but many parents are anticipating more potential closures as the virus spreads nationwide and more schools close every day.
So how are parents dealing with closures currently underway?
Child care
In a time of self-quarantines and "voluntary social distancing," social media has been helpful for some: Carrie Heselton Hopperstad, a Seattle-area mom of three, said a local Facebook group has been rallying around parents in need, helping them find childcare arrangements.
Grandparents and other retired or semi-retired relatives often provide backup childcare in other situations, but since COVID-19 poses a much bigger risk to older adults, exposing grandparents to school kids who may have been in contact with possible coronavirus carriers may not be the safest option for families.
For parents who still have to go to work despite the public health mandates, many children are staying home by themselves if they're old enough. But for families with younger children, Judy Conti of the National Employment Law Project says that some families are being forced to face the choice of staying with their children or being able to feed their family. "It's an exposure of all the holes in the social safety net," Conti said.
Online learning
As far as academics go, many schools are relying on remote learning technology. In Hong Kong, at least one school is even conducting physical education classes via webcam. In Seattle, Rebecca Gallagher says she's in "wait and see" mode regarding academics after her son's school was closed abruptly for at least a week, maybe longer, without a remote learning plan in place. "If classes continue to be closed, we might have to just get lessons online through teacher's websites. Every student has a Chromebook provided through the district." But not every school is so well-equipped, and remote teaching comes with its problems, especially for students who lack reliable internet connections at home.
For example, Thira Pang, a high school student in Hong Kong, reported that her slow internet connection made it difficult to log onto online classes. "It's just a bit of luck to see whether you can get in," she told the New York Times, adding that she has been trying to log in 15 minutes before each class starts. And that's when the students themselves don't interfere; in China, kids tried to get the remote learning app DingTalk removed from the App Store by flooding it with 1-star reviews. The app's rating plummeted from 4.9 to 1.4 overnight, but the app remains available.
On top of connectivity issues, many parents struggle with keeping their kids motivated to learn. The large-scale school closures in Washington state have highlighted some of the challenges families are currently facing in the U.S.
As one parent posted on Facebook after learning that schools would be closed for her three children for 14 days, "I don't know how I'm going to do this… I'm a single mom and work all day. I'm not quite sure I'm going to get my boys to do online learning while I'm gone." Other parents have expressed concern over missing standardized tests. Deborah Skolnik of Scarsdale, New York, told ParentsTogether, "We have unanswered questions, such as whether she will be taking the SAT, which is to be held at a neighborhood school this Saturday."
Keeping kids occupied
Besides regular classroom curriculum, kids are missing sports games, extracurriculars, field trips, and other learning and social opportunities. Keeping children occupied at home—beyond screen time—is another major challenge.
Many parents struggle with the question of whether it's okay to socialize with other kids. A mother in New Rochelle, New York—a suburb that's considered the "epicenter" of the New York City area's coronavirus cases—has continued to let her daughter get together with classmates. But, she said to Business Insider, "It's scary. I hope no one there is sick. But I'm not going to be crazy and say my kids aren't going to play with other kids." As of Tuesday, March 10, New York Governor Andrew Cuomo designated New Rochelle a "containment area," making families' movements there even more restricted.
In East Asia, many families stuck at home together have reportedly gotten really into board games and card games, and they've been posting videos of more elaborate family games. Some parents have ramped up indoor exercise, household chores, and simply spending quality time with their kids.
But as Seattle mom Heselton Hopperstadf said, "It's pretty dire circumstances right now for a lot of parents who are finding themselves in situations they never imagined."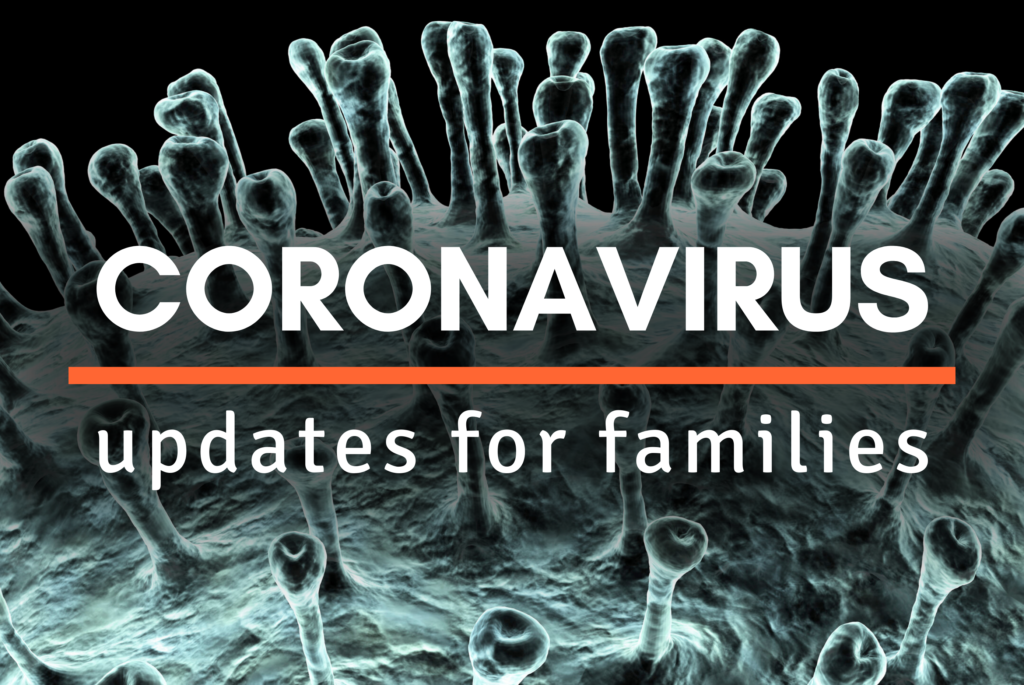 For ongoing updates on coronavirus-related issues and questions that impact children and families, please find additional resources here.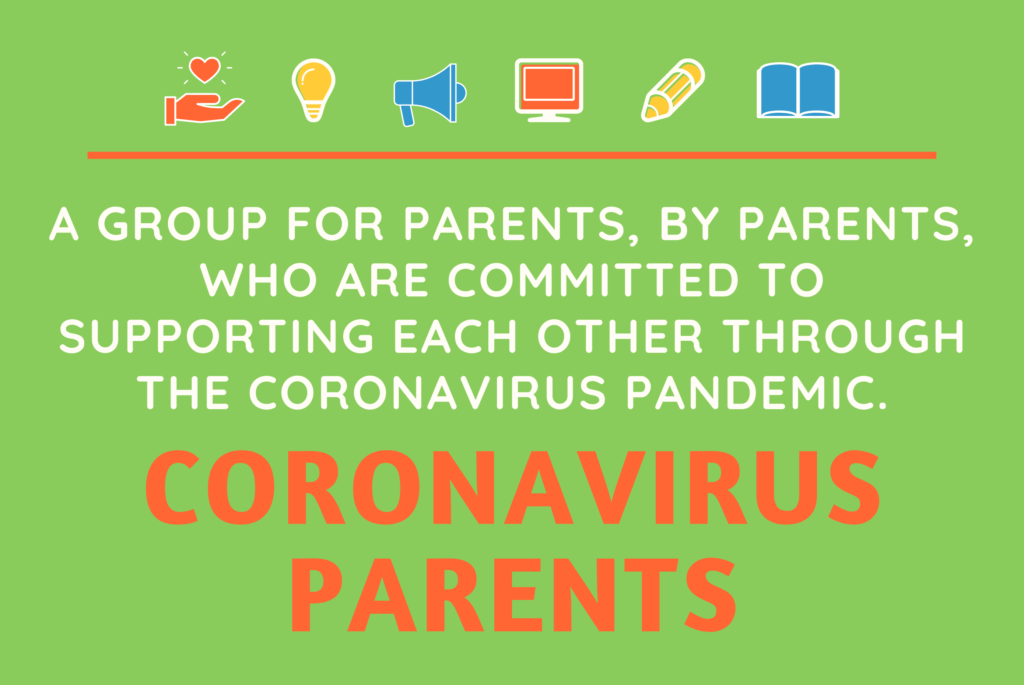 Dealing with school closures, childcare issues, or other challenges related to coronavirus? Find support, advice, activities to keep kids entertained, learning opportunities and more in our Coronavirus Parents: Parenting in a Pandemic Facebook Group.