Here are some brand new questions to ask your kids. This week, get them to use their imaginations to dream up delicious meals, talking plants, and a cool new school bus design!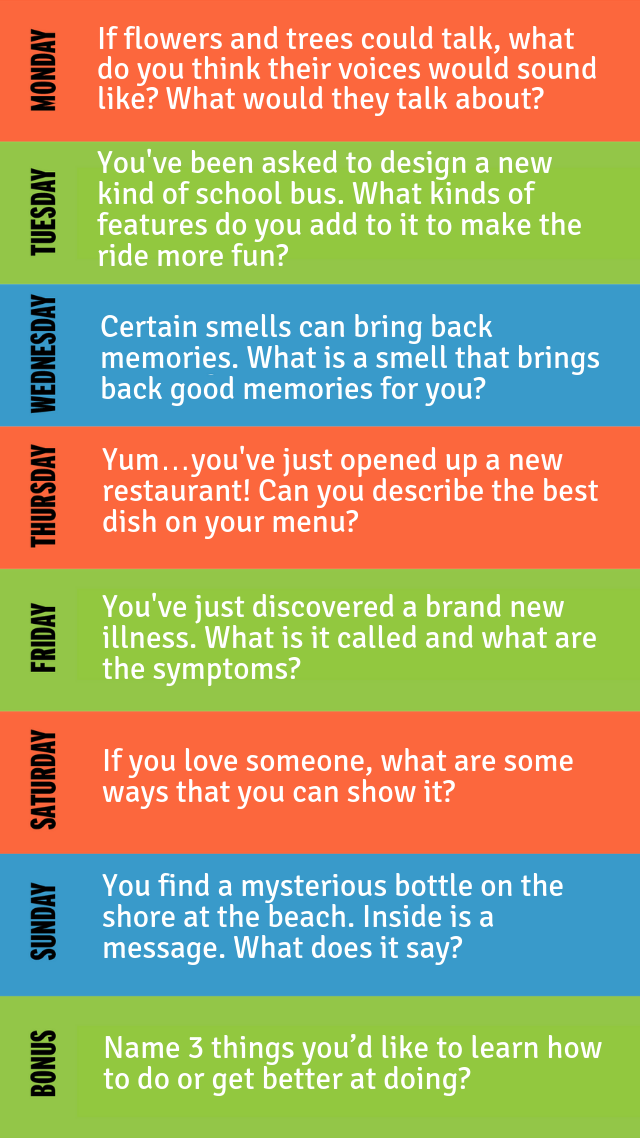 Have younger kids? Try this version of our Qs: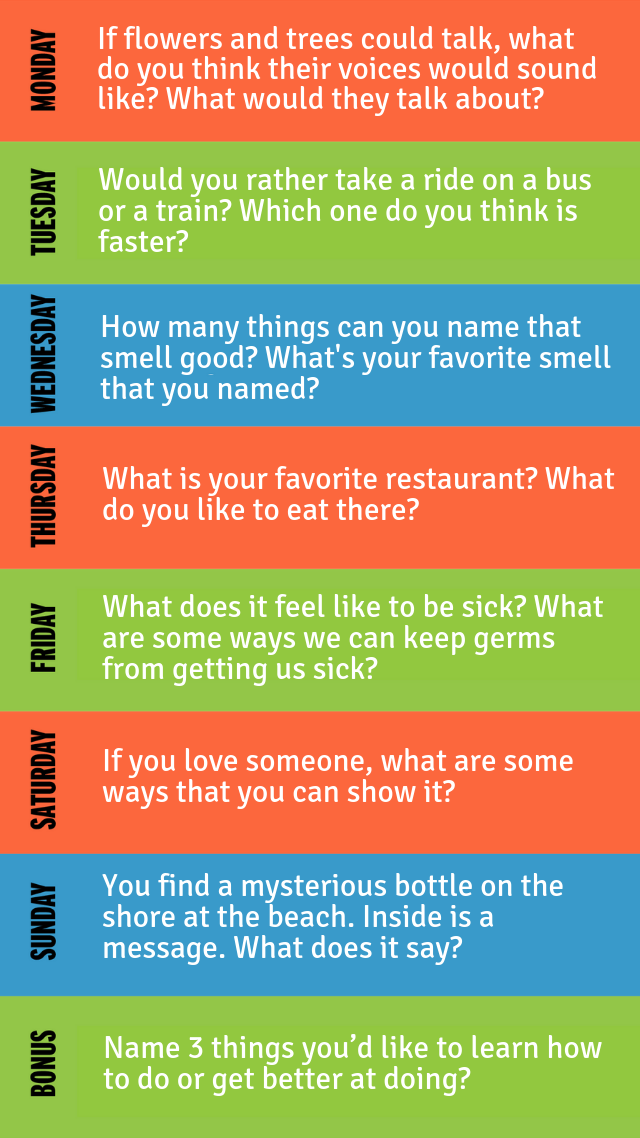 Can you pitch in with a donation of $20 or more so we can continue to keep thousands of parents up-to-date on the issues that matter to families? It would mean a ton!
Want more like this?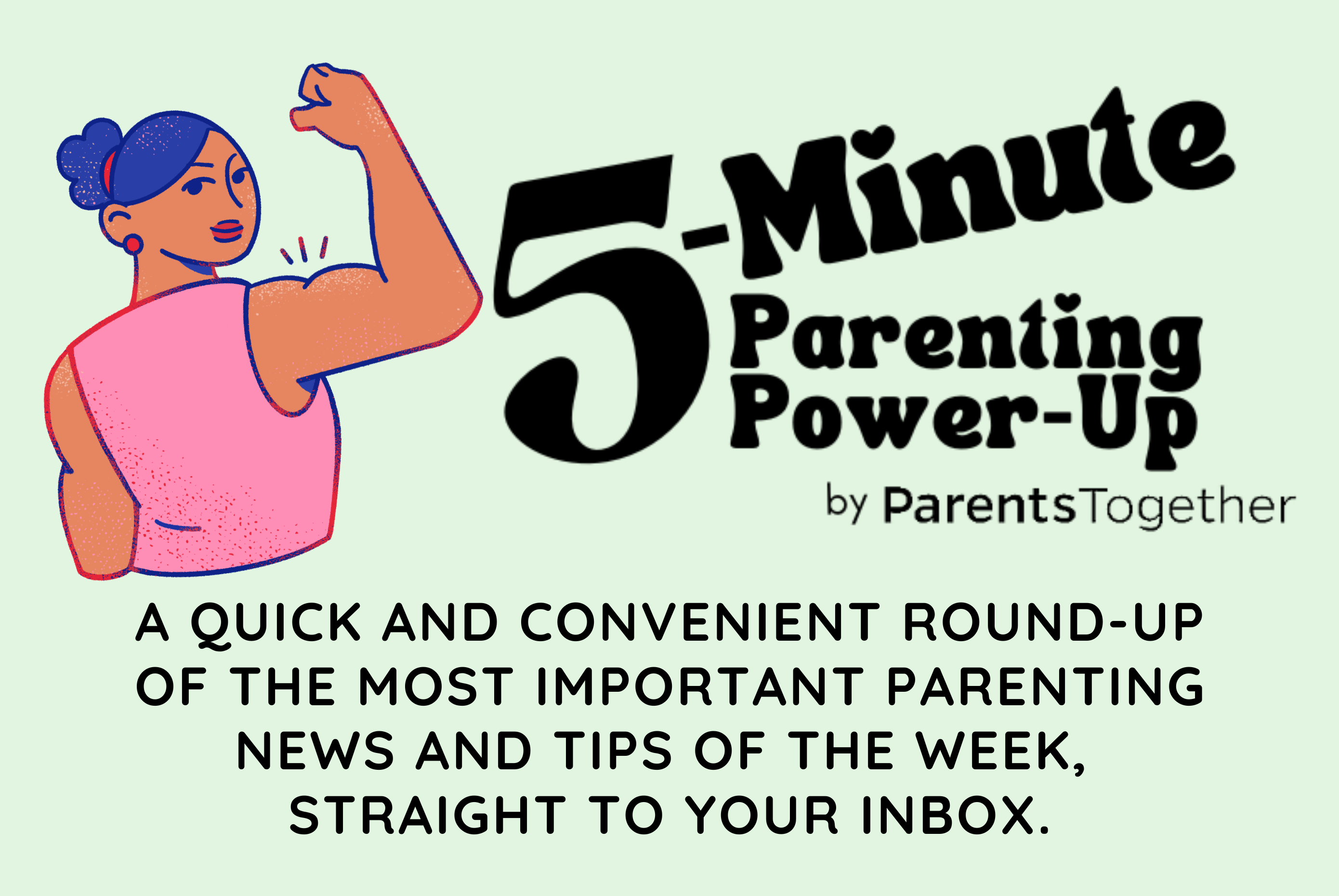 ---
---