Here are your free printable question cards! Each question will lead to a great conversation with your child, creating moments of connection (and lots of laughs)!
Parents have told us they use them in the car, to keep kids entertained while waiting in lines, at dinnertime, as a way to reconnect after school—even teachers and cafeteria workers have been using them to get kids' creativity going and help them open up. Be sure to tell us your kiddo's favorites!
If you'd like to support ParentsTogether—a nonprofit where we work every day to provide news, resources, and info to help all families thrive—please consider making a donation. Thank you!
General questions for kids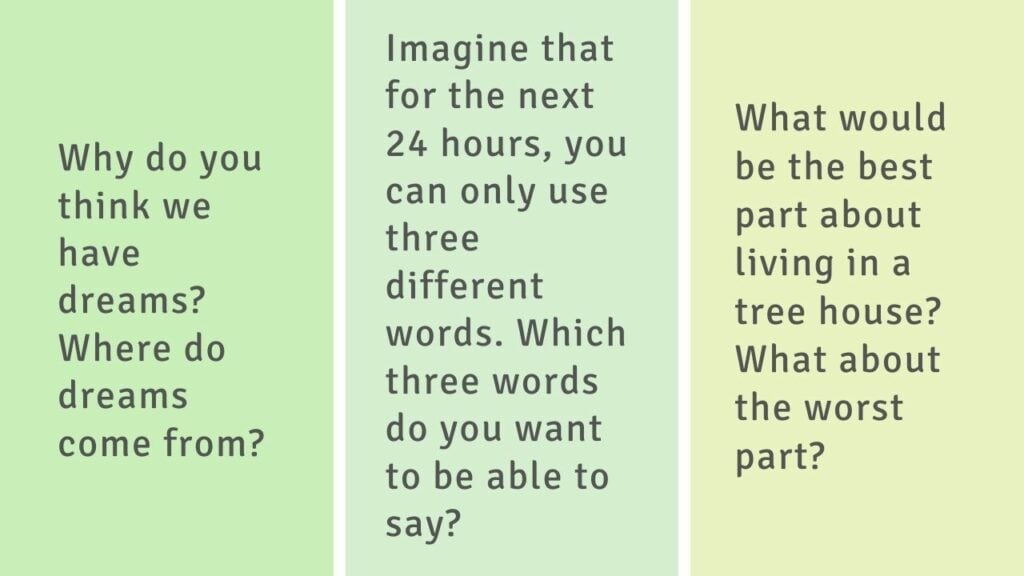 Want more?
We have even more questions for your family, including printable collections specifically created to boost kids' mental health, to inspire creativity, to make kids laugh, and more.
There's something perfect for every interest and every age range — pick your favorite topics or download them all! Just click below.