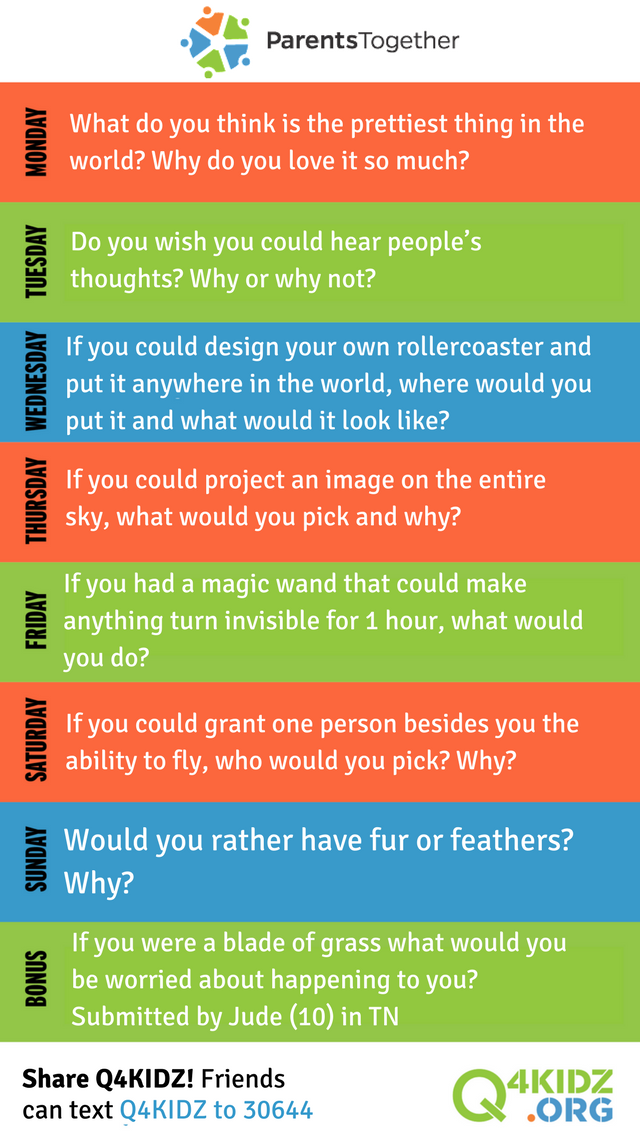 Sign up for daily Questions 4 Kids on Facebook Messenger
Make the Most of These Questions
For tips on using these questions, check out our Welcome to Q4KIDZ page.
Sign up to have these questions sent directly to your Messenger inbox at Q4KIDZ.org.
Help Us Out?
ParentsTogether is a small non-profit led by parents. In between pediatrician visits and parent-teacher meetings, we write the content, build the tech to send it out, and spread the word.
To keep it going, we rely on parents like you. Can you pitch in with a donation of $20 or more, so we can keep sending you and thousands of other families content that makes parenting better? It would mean a ton! ❤️❤️
---